Keynotes & Workshops That
Leverage Ambition to Drive Organizational Results & Individual Growth
In my keynotes on marketing, career + business development, and personal branding, I'll help your audience overcome stagnation and simplify the path to scaling their income and impact.
Book Kevin to Speak at Your Event
When you're ambitious, uncertainty is inevitable.
WHETHER IT BE…
Launching new products or businesses
Leading a team or project
Trying new marketing strategies
Pursuing a company goal or job opportunity
Pivoting in your business or career
Your ambition will always lead to unchartered territory.
As professionals and business leaders, the ability to achieve our goals is predicated on the way we handle uncertainty. Yet, how do we navigate the unknown without the confusion, self-doubt, or paralysis that so often comes with it?
Other experts may say that to achieve our goals, we need more resources and better systems, which certainly play an important role.
However, an organization is, by definition, a collection of individuals coming together for a shared purpose. In other words — a unified group of people.
Therefore, if we have any hope of overcoming new challenges in our business or career, we must lead our people and ourselves first.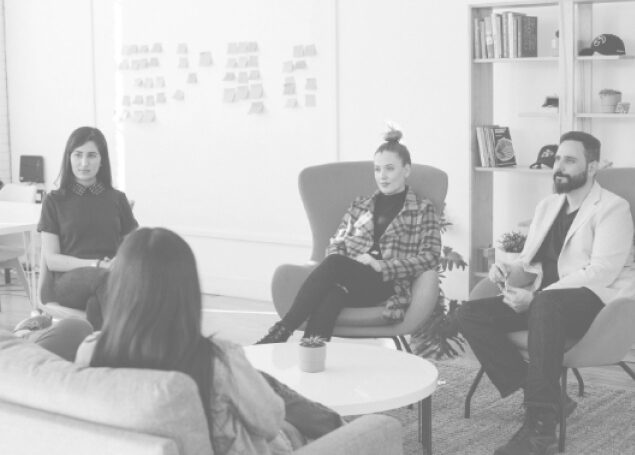 Through the 4 C's of Progress framework, I teach career and business growth strategies to bridge the gap between where you are now and where you want to be.
Personal branding, marketing, and career + business development are all simply tools for your journey as a professional or organization. The key to success is learning to navigate uncertainty, take intentional action, and lead with confidence. In doing so, you'll create a life of purpose, profit, and positive impact.
The Pathway to Progress
Forge a path over fear and uncertainty in your business, career, and life. Confidently achieve your goals and impact more people.
Credibility
Scaling your reputation and building a community.
Capacity
Sourcing the time, people, and money to fulfill and exceed expectations.
Clarity
Simplifying your mission, method, and message.
Courage
Summoning the bravery to act through conviction and an inspiring cause.
My goal is to transform go-getters into difference-makers.
As a personal brand strategist and business coach, I help ambitious creatives and business leaders get unstuck with the credibility, capacity, clarity, and courage they need to turn their ideas into income and impact.
For the last 10 years, I've had the privilege to support high-profile creatives and business leaders — Tony Robbins, Dave Ramsey, Oprah Winfrey, Jen Hatmaker, Sarah Jakes Roberts, Carey Nieuwhof, and more — and help them grow their brands and increase revenue to impact people.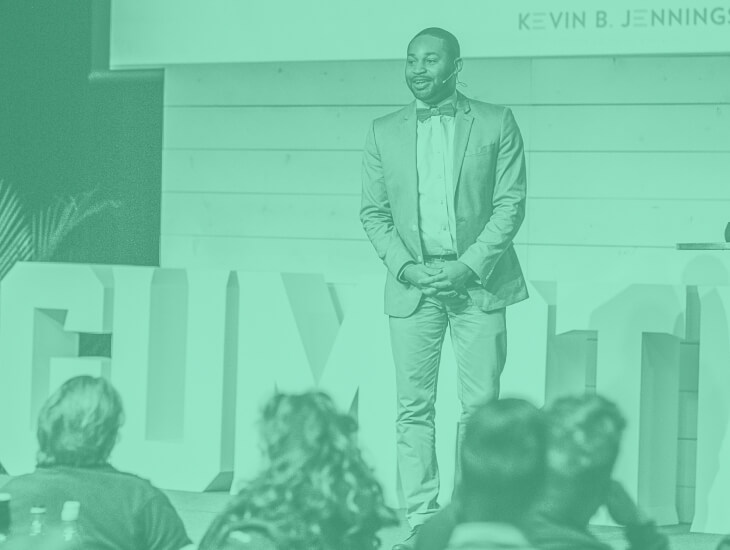 Whether you're the CEO of an Inc. 5000 company or an aspiring freelancer with a passion and a dream, we all have opportunities to maximize our potential. And I believe achieving an ambitious vision for your business and life depends on how well this potential is cultivated.
As a speaker, I pair inspiration with ideas, strategies, and practical tools your audience can use to illuminate their path forward — no matter what stage they're in.
My keynotes & topics are best suited for…
Stagnation is optional because growth can be simple.
Too often we complicate marketing, personal branding, business development, and professional growth, not knowing that complexity is the enemy of execution. This is why I simplify these topics with memorable principles, digestible frameworks, and practical tools so you can easily take action and experience results.
Corporate Events
As a high-level leader, empower your employees, increase engagement, and improve performance by investing in their professional development.
Virtual Events
Equip your creative and entrepreneurial communities with growth strategies to advance their business or career from anywhere.
Faith-Based Events
Empower your ministry team, congregation, and local community to thrive professionally with powerful principles that will produce a greater impact through your church.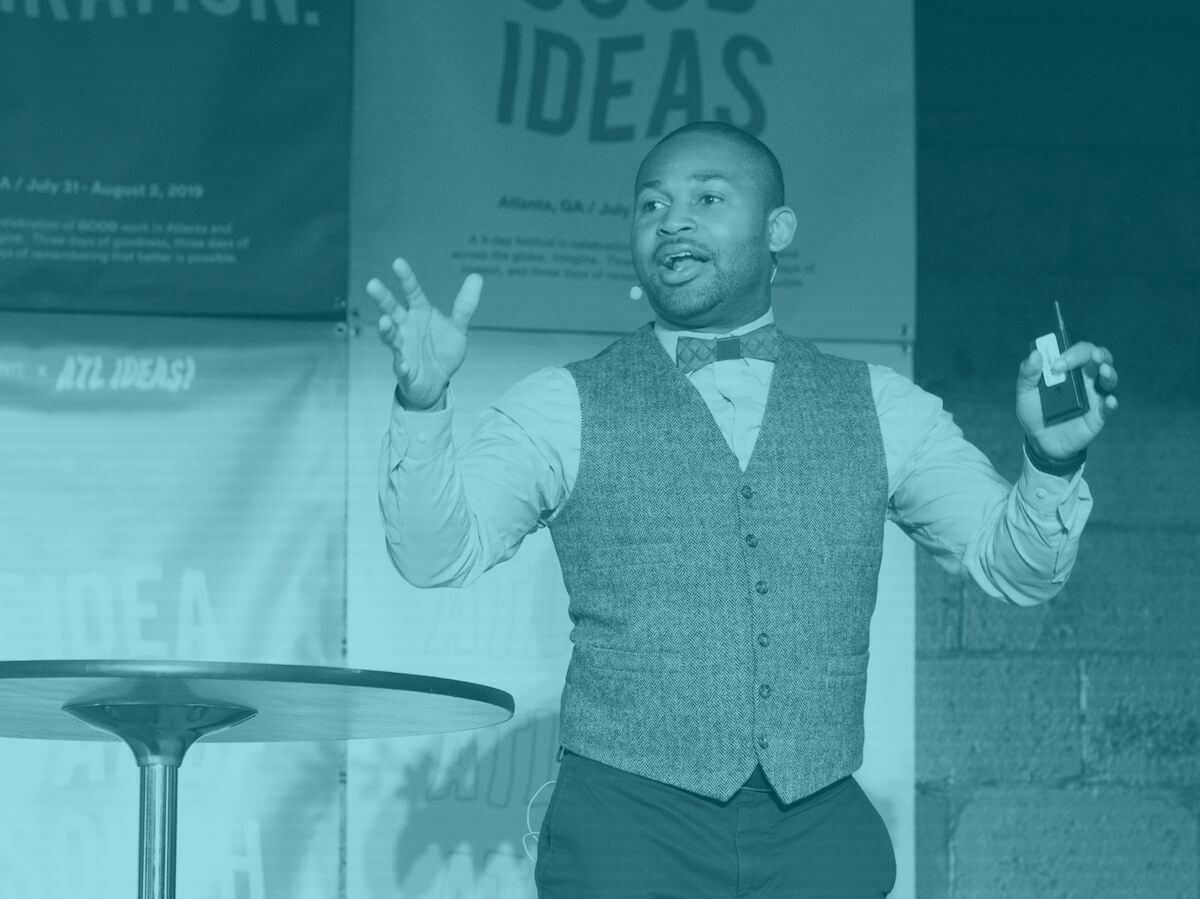 Additional Topics Include:
Clarifying your marketing message with the StoryBrand framework.
Creating a sales funnel for your business.
Finding your purpose and passions.
Overcoming mistakes at work.
Using empathy and psychology to improve interpersonal communication at work.
Book Me to Speak
Empower your audience to leverage their ambition and summon the courage to make a difference. Get in touch so we can discuss how to inspire action at your next event.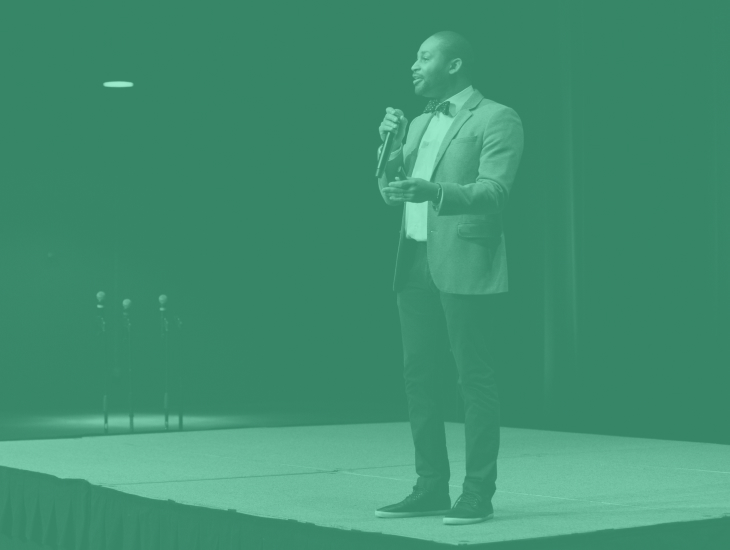 Experience What It's Like
Submit your name and email address to get access to one of my full presentations.
This is an opportunity to see how I can activate your audience and contribute to your vision.