BUSINESS COACHING & MARKETING SERVICES TO HELP YOU
Overcome Your Growing Pains & Unleash Your Business Potential
Growing your business shouldn't keep you feeling lost and overwhelmed. Get strategy and support for business growth through one-on-one business development coaching, business owner-approved marketing consulting, and done-with-you implementation services done fast.
My services help thriving yet overwhelmed small business owners increase their revenue, build their brands, scale themselves, and develop their teams so they can grow without limiting their ambition or compromising their values.
Regain Your Time
Streamline your business and life to focus on what matters most.
Scale Confidently
Maximize revenue with a customized roadmap and effective strategies.
Enjoy More Success
Experience growing your business with time for other areas of your life.
Overwhelmed by success? Welcome to the struggle of every growing business.
Running a thriving small business isn't easy. As you attract more clients and opportunities, you encounter growing pains that hinder your ability to scale and hold you back. You've worked hard to build your business. Still, without proper guidance and support, these roadblocks can lead to:
Missed sales, partnership, and hiring opportunities

Stunted growth despite working tirelessly

A damaged brand reputation with frustrated customers and clients

Spending more time working with your weaknesses than your strengths

Being stretched thin and constantly juggling multiple responsibilities

Feeling overwhelmed and isolated trying to grow on your own
They call it growing pains for a reason, but your pain can be alleviated. I've worked one-on-one with more than 100 entrepreneurs and executives to develop their business growth strategies using my strategic planning process — The Growth Positioning System (G.P.S.)™. 
Small businesses have the potential to make a significant impact on their communities and the world. So, every small business owner deserves support and guidance to navigate growth successfully.
Don't let success become a burden. Take charge of your growth.
Imagine confidently navigating challenges and rising above obstacles in your path. With my guidance, tools, and team, you'll grow a more profitable and fulfilling business that impacts more lives.
90-Minute Strategy Session
Overwhelmed by options or confused about upcoming decisions to grow your small business? Get clarity, direction, and a personalized, easy-to-follow Growth Roadmap™ with my 90-Minute Strategy Session.
VIP Days
Finding the time to work on your business instead of in your business can be challenging. VIP Days offer collaborative consulting and work sessions. With a trusted partner, you'll make progress on your priorities faster.
Growth Sprint℠
Marketing your business and building a brand takes time, expertise, and a team — three things only some business owners have. Growth Sprints℠ allow time-crunched business owners to create and execute marketing efforts in just a few days.
Biz Dev Coaching
Stop spinning your wheels trying to navigate growth alone. Apply for one-on-one Business Development (Biz Dev) Coaching for the strategies and support you need to grow yourself and your business simultaneously.
SOLUTIONS PERFECT FOR
When Your Company's Growth Depends Mostly on You
Media & Content Companies
If you know you must develop and scale yourself to lead your team and scale your business, then my services are for you.
Business Success
Made Simple
Together, here's how we'll overcome the overwhelm of business growth and maximize your business potential:
Schedule A Strategy Session


Book a 90-minute strategy session with Kevin to develop your customized Growth Roadmap™.

Implement Your Plan


Work with Kevin, his proven tools, and his expert team to execute your plan.

Grow Without Limits


Experience the freedom and fulfillment of scaling your business on your terms.
EMPATHY + EXPERTISE + FIRST-HAND EXPERIENCE =

A Coach (and Cheerleader) Who Truly Understands
Meet your business coach and brand strategist, Kevin B. Jennings.
As a business owner, I understand the stress of a growing business. I know what it's like to feel trapped in the grind and crushed under the weight of responsibility. Like you, I've had moments where I've asked myself if the sacrifices are worth it, if I should update my resume, or if my home life will stop suffering whenever my company experiences extended periods of growth. Luckily, I also know what it's like for my company to thrive while I work less, accomplish more with fewer team members and less overhead, serve my ideal clients, and do the most fulfilling work of my career. 
I have a thorough understanding of the entrepreneurial journey. I have spent thousands of hours working one-on-one with more than one hundred six-, seven-, and eight-figure business owners, and I've launched four ventures of my own.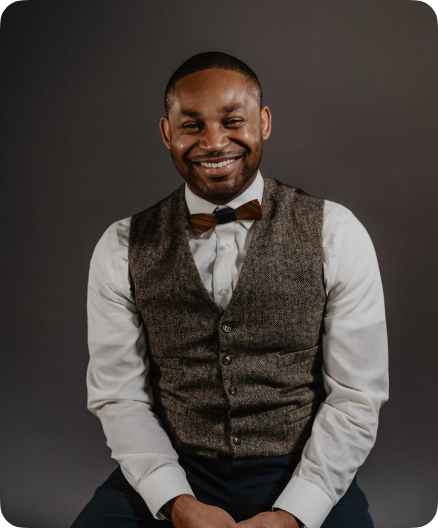 I also have a proven track record of helping small business owners. And I know what it takes to navigate the roadblocks, overcome the hurdles, and achieve your goals. For a decade, I have helped high-profile leaders, best-selling authors, and Inc. 5000 organizations. I have supported leaders and organizations such as Tony Robbins, William Morris Endeavor (for Oprah's The Life You Want Weekend), Chick-fil-A, Dave Ramsey, Jen Hatmaker, Sarah Jakes Roberts, Michael Hyatt's organization Full Focus, Carey Nieuwhof and BELAY.
During my career, I've helped my clients:
Generate $100 million+ in revenue

Garner 50 million+ podcast downloads

Sell 3.5 million+ books
While I am a Business Made Simple Certified Coach, StoryBrand Certified Guide, Full Focus Planner Certified Pro, and Certified Positive Intelligence (PQ) Coach, my approach is rooted in my strategic planning process — The Growth Positioning System (GPS)™. I act as a GPS for your business and brand. You clarify where you're going. Together, we identify where you are. Then, we leverage the right strategy or resource to take the next step.

Secure Your Strategy Session
Bring whatever challenge you're facing — whether it's personal branding, marketing, business strategy, productivity, or team building — and let's talk through it. The outcome? A clear plan on what steps to take next.
Discover What's Really Holding You Back
All problems aren't created equal. Access my assessment tools and get a 45-minute calibration call to review the results with me. Together, we'll clarify your priorities so you can focus on what will have the biggest impact on your business.
REQUEST A FREE GROWTH STRATEGY AUDIT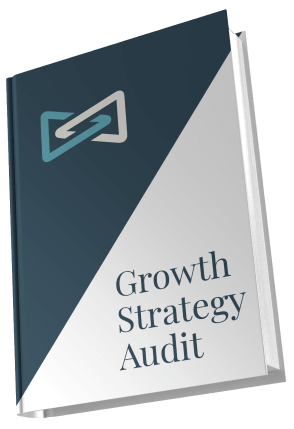 Fine-tune your plan with a free Growth Strategy Audit
Pursuing big goals and navigating new challenges can create uncertainty about what to do or where to start. Collaborate with Kevin to clarify your goals, uncover what's holding you back or missing from your plan, and identify your next steps.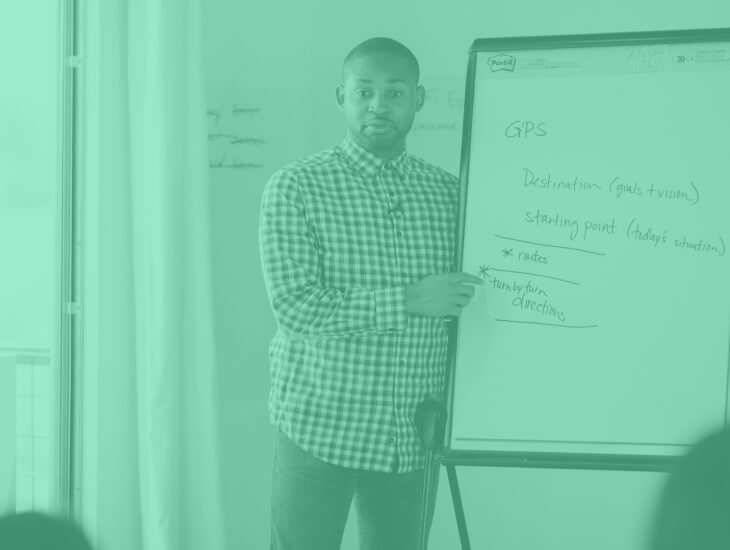 Get free coaching in your inbox
Subscribe to my weekly newsletter, The Possibles, for weekly tips and tools for business, marketing, productivity, and professional growth.